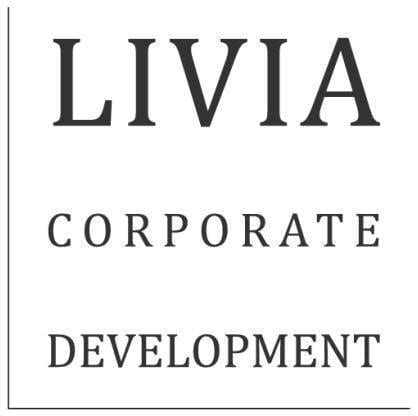 LIVIA Group acquires major part of the Professional Solutions business of IRIS Group (a Canon company)
The new entity will be a European landmark on Digital Platforms, Cloud and Managed Services, operating under the WESTPOLE brand which will employ 600 people in Italy, Belgium and Luxembourg.
Munich, September 7th, 2020 – LIVIA Group has acquired a major part of the Professional Solutions business from I.R.I.S. Group SA – a Canon Company, consisting of the Hybrid Technology Solutions, International Organizations, Managed Services and Staffing and Sourcing. The former I.R.I.S. companies will continue to operate under the brand WESTPOLE (i.e. WESTPOLE Belgium, WESTPOLE ONDIT, WESTPOLE Luxembourg and WTP Italy).
Together with WESTPOLE S.p.A., an Italian company with over 40 years of experience in IT and specialized in Managed Services, Business Process Management, Cloud Computing and Cyber Security solutions, the companies operating under the WESTPOLE brand are leading in the field of Cloud Computing and Business Automation. WESTPOLE group companies in addition manage the strategic information systems of governmental institutions in Belgium, Luxembourg and Italy, as well as those of the European Community. The group will employ 600 people in 8 offices around Europe and generate a turnover of around 90 million euros.
"The market environment is currently challenging. ICT companies need to grow while coping with constant technological progress; at the same time, they need to recover from recent challenges. Despite these difficulties the market is facing at the moment, we are able to expand our business through the creation of a pan-European group in Information Technology" states Prof. Dr. Dr. Peter Löw, Founder and owner of LIVIA Group. "Building upon WESTPOLE's significant experience, the WESTPOLE group will be able to substantially help its clients in innovating and accelerating their growth on a pan-European level".
WESTPOLE group will be led by Massimo Moggi, the manager already in charge of WESTPOLE S.p.A., who has a longlasting experience in the management of ICT companies in Europe and in the United States. In particular, he has successfully managed the carve out and relaunch of WESTPOLE S.p.A. in Italy from the Hitachi group in 2018.
"WESTPOLE has always aimed to be a valuable partner for the innovation of public and private companies, thanks to a solid mix of people, solutions and skills" says Massimo Moggi, Head of WESTPOLE. "We are therefore very happy with this growth, which allows us to present ourselves to the world of Cloud services on an international scale, with the intention of designing solutions to support the competitiveness of companies across Europe. Even more so at the present time, we are convinced that digital transformation is essential to accelerate the recovery of the global economy".
"I am very happy with this step forward for the former I.R.I.S. companies. This is a unique case of similarity and, at the same time, complementarity with another company who will be able to establish a pan-European player and ensure that WESTPOLE group companies will act as a platform of development for WESTPOLE in other European countries" adds Bart Donné, General Manager for WESTPOLE in Belgium and in Luxembourg.
*******************************
The LIVIA Group is an independent industrial holding company and the private investment vehicle of Prof. Dr. Dr. Peter Löw, with funds managed for over 782 million euros.
LIVIA invests in a diverse spectrum of assets, ranging from corporates, real estate, agricultural, emerging markets, and fine arts & antiques. The more than 250 transactions performed have made the management of LIVIA a privileged and trusted partner of international companies and financial institutions.
LIVIA Corporate Development specializes in the acquisition of European company spin-offs/carve-outs and medium-sized companies with revenues between 20 and 1.5 billion euros. The focus is on corporate transformations and acquisitions of companies that perform less than potential for operational improvement as well as additional acquisitions for investments in existing platforms to achieve synergies.
WESTPOLE is an IT Services & Solutions provider, owned by LIVIA Group, with more than 250 employees, over 1,200 certifications and 4 offices in Rome, Milan, Venice and Bologna.
WESTPOLE represents the ideal partner for the Digital Transformation of business, thanks to 40+ years of experience in Technology and Innovation management.
The company mission is to help Corporations in scaling-up the Digital Transformation, by providing technological assets, competence and consultancy with an end-to-end, tailored-made approach. It supports customers in their strategic challenges in areas such as Cloud Computing, Infrastructure, Applications and Cyber Security as well as cutting-edge topics like Artificial Intelligence.
WESTPOLE embraces Innovation with pioneering spirit, passion and empathy, establishing a new point of reference in the IT market, a "different landmark".
WESTPOLE.it/
IRIS GROUP
IRIS' mission is to help individuals, professional organizations, public administrations and international institutions to better manage their information and to transform their main assets into digital data, easy to archive, easy to share and easy to convert into valuable and actionable content.
The group is organized in two divisions, IRIS Products & Technologies and IRIS Professional Solutions.
● For 33 years IRIS P&T engineers have been developing the IRIS software and products to guide customers into a more digitizing world. IRIS P&T division is specialized in Portable scanners & OCR software, Document capture platforms for document classification and data extraction, Document capture toolkits in order to make the in-house technologies available to software editors and hardware manufacturers.
● IRIS PS provides solutions and services to guide companies through the various steps of their digital transformation, thanks to an extended portfolio covering Information Management Solutions, Hybrid Technology Solutions, Consulting Services and Outsourcing.
IRISCORPORATE.COM