Success Stories
& case studies

In our 30+ years of pioneering as an IT Operations & Infrastructure Optimizer, we've seen a lot. A lot. But instead of writing a book about it, we thought it more manageable to package those experiences into digital case files – offered to you as free downloads.
Click on the rotating panel of the client case you wish to delve into – fill in the registration form – download for free.
Knowledge sharing is caring!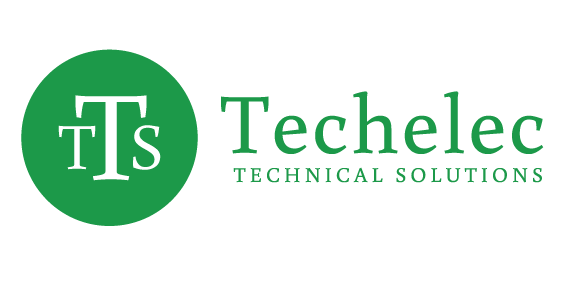 The journey of WESTPOLE and Techelec started back in 2014 when WESTPOLE provided 2 types of services. First one being IAAS, which stands for Infrastructure as a Service. Techelec is using a few virtual servers that are running in WESTPOLE's primary datacenter in Antwerp. Secondly, WESTPOLE also offers Data Protection services, together with Backup as a Service and Disaster Recovery.
Download the complete case study
Get access to the complete Techelec case study!


CAPITALATWORK
Hosting Solution for an AS400 Infrastructure.

Maintaining an AS400 Infrastructure requires a very specific set of IT competences that aren't easy to find. CapitalAtWork experienced this firsthand, as they noticed that keeping the maintenance in-house was a costly & difficult situation. Luckily, we were able to offer a well-needed helping hand.
Download the complete case study
Center IT For Région Bruxelloise (CIRB)
Monitoring, Database Management,
Staffing & Sourcing via Hybrid Technologies & high-level consultancy.
What started off as a mere supplier-customer interaction concerning governmentally contracted equipment, gradually evolved into a solid partnership based on mutual reliability and growth. WESTPOLE proudly provides CIRB.Brussels with infrastructure, consultants & many associated services.
Download the complete case study

Gatsby & White
Complete externalisation
via the WESTPOLE Cloud.
The proposal we presented to Gatsby & White in response to their invitation to tender (which we won), revolved around agility & cost efficiency. We were tasked with moving all of the company's information resources to our WESTPOLE Cloud. And so we did just that.
Download the complete case study
Get access to the complete CapitalAtWork case study!
Get access to the complete CIRB case study!
Get access to the complete Gatsby & White case study!
EU-LISA
EU-LISA
MINSAIT AND WESTPOLE ARE SELECTED BY EU-LISA TO TEST AND QUALIFY EUROPEAN JUSTICE AND HOME AFFAIRS CORE BUSINESS SYSTEMS FOR €180 MILLION
Read the complete Press Release
CIPAL SCHAUBROECK
CIPAL

 SCHAUBROECK
TO KEEP CIPAL SCHAUBROECK'S CUSTOMER DATA SAFE AND SOUND WESTPOLE PROVIDED THEIR BACK-UP-AS-A-SERVICE SOLUTION BASED ON WESTPOLE OBJECT STORAGE.
Download the complete case study
THE EUROPEAN BLOCKCHAIN SERVICE INFRASTRUCTURE
EBSI
The consortium won a seat to participate in the EU Blockchain Pre-commercial Procurement tender, with the aim of creating a modular and extensible infrastructure, characterized by different technologies related to Blockchain/DLT Technologies and based on the principles of interoperability, scalability, upgradeability, security and sustainability.
Read the complete Press Release
Get access to the complete Cipal case study!
SOUDAL
SOUDAL
TO HELP SOLVE THE PROBLEMS OF SOUDAL, WESTPOLE INSTALLED AN INFRASTRUCTURE BASED ON IBM POWER SYSTEMS. DISCOVER HOW WE HELPED SOUDAL TO OVERCOME THEIR CHALLENGES.
Download the complete case study
Get access to the complete SOUDAL case study!