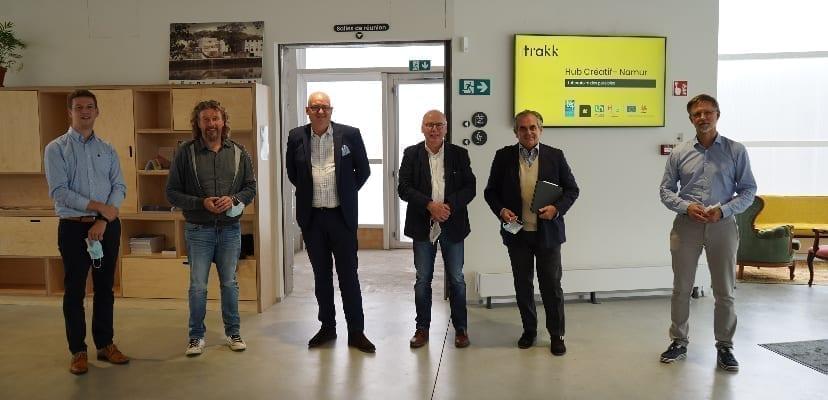 WESTPOLE Belgium, Le Forem, Cefora and Technobel are teaming up for a job operation in the IT sector!
In particular, Technobel is an IT oriented skills training center whom mission is to train job seekers in IT skills and to improve the digital competences of staff in SMEs and very small companies.
To cope with the challenge posed by the shortage of certain skills and to anticipate the skills that will be needed in the future, this competence centers were set up in the early 2000s to reduce the disparity between training and the needs of companies. Technobel is the reference center for IT training courses in the provinces of Namur and Luxembourg.
WESTPOLE Benelux is participating in the "Coup de Poing Operations". It consists of a strong partnership between WESTPOLE and Technobel resulted in the setting up of a training program tailor-made for the company by Technobel. The objective is to train job seekers in the technologies and skills sought by the partner company. In return, WESTPOLE undertakes to recruit at least 80% of job seekers participating in the operation and having successfully completed their training.
On September 4th, Massimo Moggi, President & CEO at WESTPOLE, and Bart Donné, General Manager at WESTPOLE Benelux, participated as special guest in the first meeting review of the project. They listened attentively to the presentations of Technobel students and made an inspirational speech giving some useful advise about the professional path that the students are starting. The Technobel Board of Directors, made up of representatives from Forem , Proximus and UNamur, was also among the audience.
We also want to thank our colleagues involved in the project: Guy De Winne, Delivery Manager S&S, Chatry Van Hove, Resource Manager, and Erik Govaerts, Resource Manager.
And Frédérique Renault, Partenariat Entreprise at Technobel.